BRINGING AN ISLAND'S ENERGY AUTONOMY TO YOUR HOME!
The innovative technological model of S4S (Storage for Sustainability, Smart Grid, Solutions, and Security) that was financed, developed and installed in the island of Tilos by Eunice and constituted the island energy autonomous, is the sole project in operation to have gained international recognition, ranking the company among the technological pioneers in the production and storage of clean energy, solely from the wind and the sun.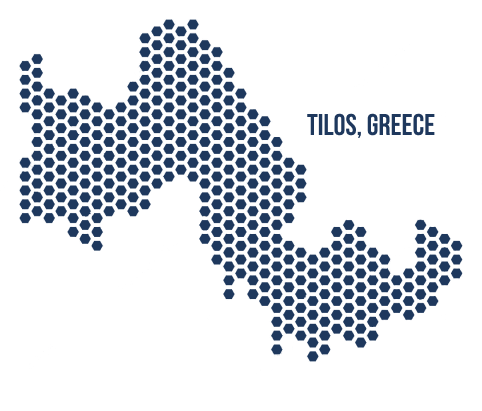 The "AFTONOMO" solution by EUNICE
Eunice has developed an innovative and integrated smart energy management solution for homes and enterprises. The proposed solution consists of RE power generation systems, an energy storage system, and smart devices and applications that allow the user to control and manage the electricity produced and consumed.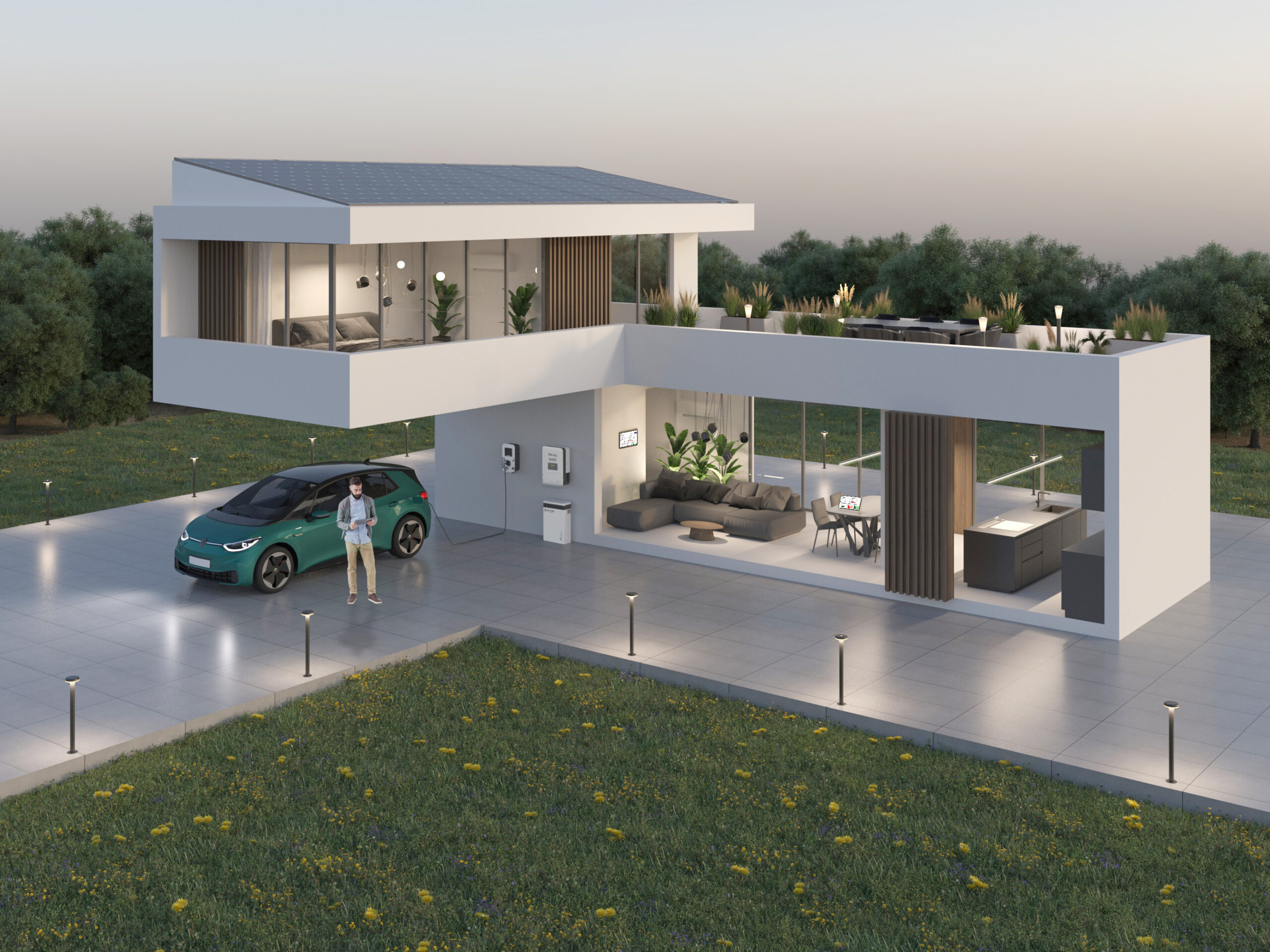 EUNICE SMART
ENERGY MANAGEMENT
Eunice Smart is an innovative and integrated energy management and saving solution, available for enterprises and homes. Our solution comprises a wide range of smart devices and applications that allow users to control and manage the electricity they produce and consume. More specifically, smart meters for record and monitoring of consumption in real time are used, while loads can be controlled by smart remote switches.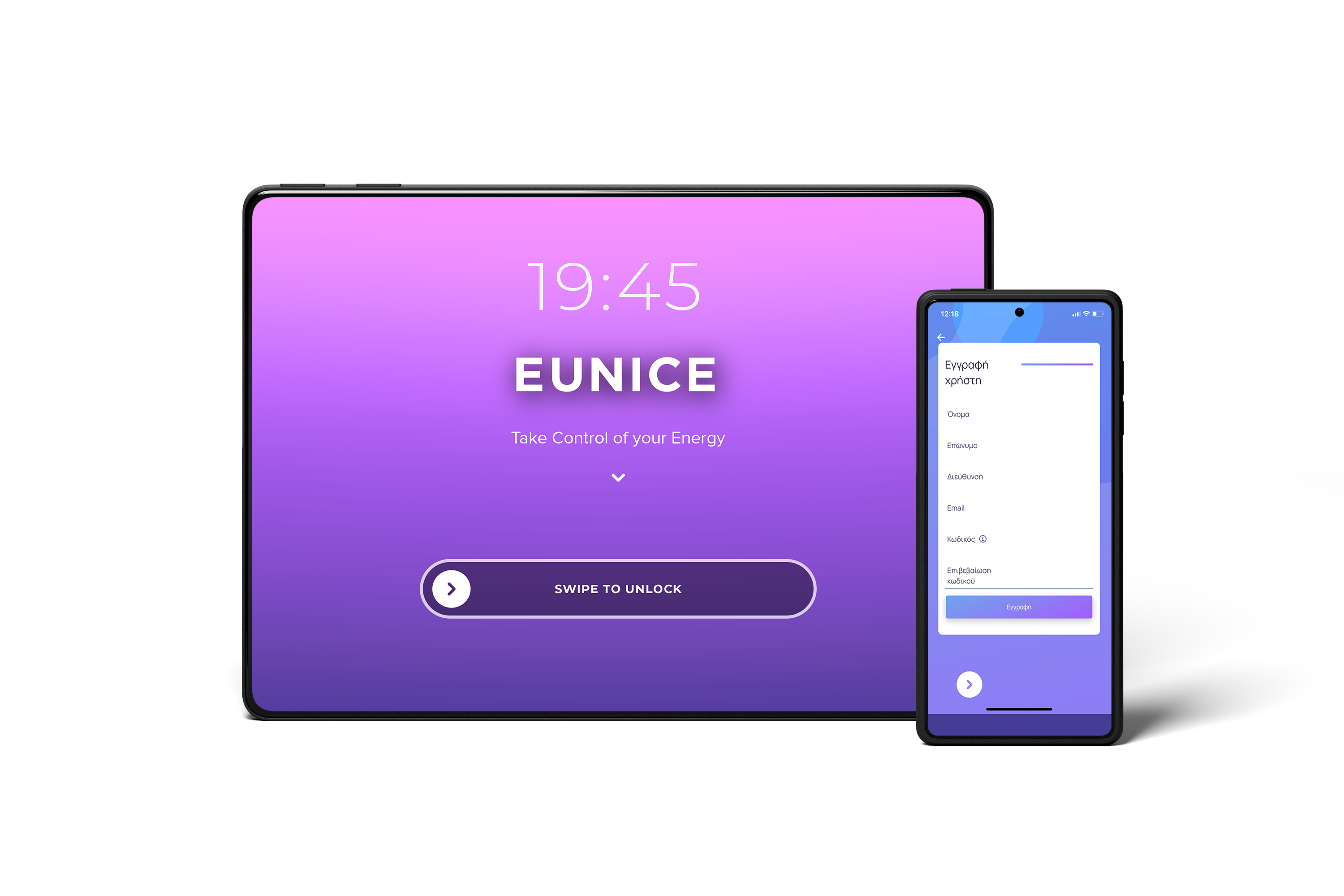 SMART ENERGY
MANAGEMENT - JOLT
EEG has developed an innovative and integrated energy management and saving solution, available for enterprises and homes. Our solution comprises a wide range of smart devices and applications that allow users to control and manage the electricity they produce and consume. More specifically, smart meters for record and monitoring of consumption in real time are used, while loads can be controlled by smart remote switches.
The communication and operation of all individual parts of the equipment (smart devices, PV inverters, battery inverters, EV chargers, etc.) is carried out by Eunice`s central energy management system. The Eunice Smart and Eunice App for smartphones allow users to monitor their consumption and give commands to specific devices. For example, it allows users to charge batteries, turn on the electric water heater, remotely turn off air conditioners, and schedule the charging of their electric vehicle. Eunice Smart applies energy management optimization algorithms in order to minimize energy costs, while using artificial intelligence (AI) and machine learning (ML) techniques to achieve optimal load management and to ensure the energy self-sufficiency of the installation. 
What do I gain
with Eunice's Aftonomo
What do I gain
with EEG's Aftonomo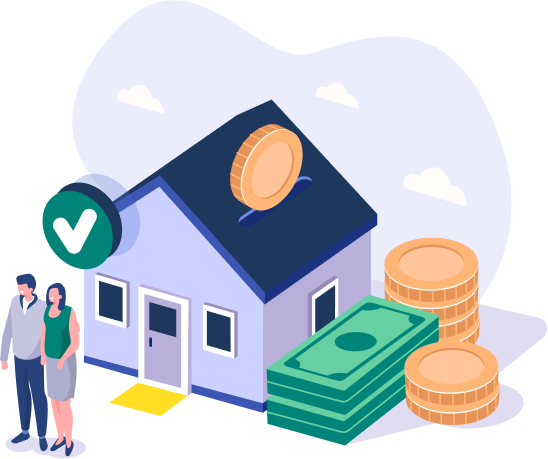 Αnnual Consumption (kWh)
Sum of the consumption of three consecutive clearing bills
It results from the sum of the consumption of the clearing accounts for one years
Agreed supply power (kVA)
250
135
85
55
35
25
15
12
8
When do you consume the most energy?
Invoice category
Invoice category
Invoice category
Does it have a roof or terrace?
What is the orientation of the roof?
In the "Terrace" option the orientation is considered South
The world is changing! We are living in a transitional period, during which ordinary consumers of electricity are evolving into producers. They become Prosumers: people who consume energy they produce themselves, using renewable sources. At the same time, they can utilize modern storage media to store the excess green energy they produce, in order to be consumed whenever needed, or to be sold to the grid. They participate in the electricity market as active members, interacting and exchanging energy with other grid users. By doing so, they turn into NetProsumers.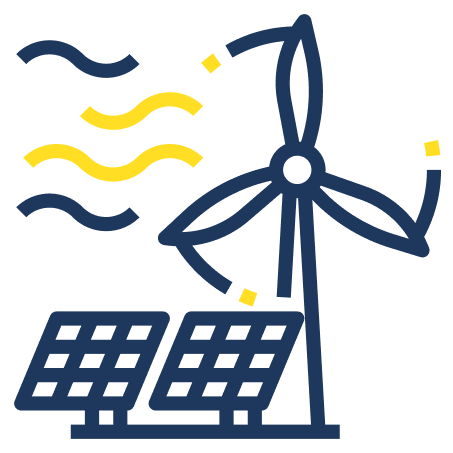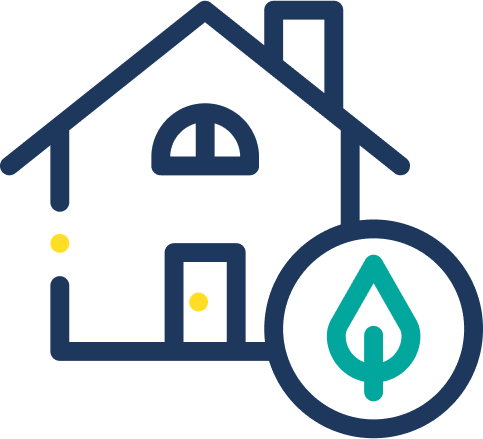 NetProsumers are environmentally aware, desire greater energy autonomy and independence, and pursue rational management of energy consumption. They embrace and promote technological developments and implement innovative energy solutions that arise through the digitization of technology, the application of Blockchain, and the development of the Internet of Things (IoT). NetProsumers network to produce, consume, store, manage, and exchange green energy through a "peer-to-peer" system. They participate in smart micro-grids and energy communities, aiming not only to become energy autonomous and independent, but also to acquire the opportunity to earn money from the sale of the electricity they produce and store.
Heeding the future, NetProsumers adopt e-mobility in order to drastically participate in the dissemination of sustainable mobility and to eliminate travel costs, charging their vehicles with self-produced free and clean energy. They use smart chargers and the V2G (Vehicle-to-Grid) functionality to draw excess energy from the battery of their electric vehicle in order to supply their homes or sell it to the grid for financial profit.
For NetProsumers, the world of electricity is inexhaustible and full of new opportunities!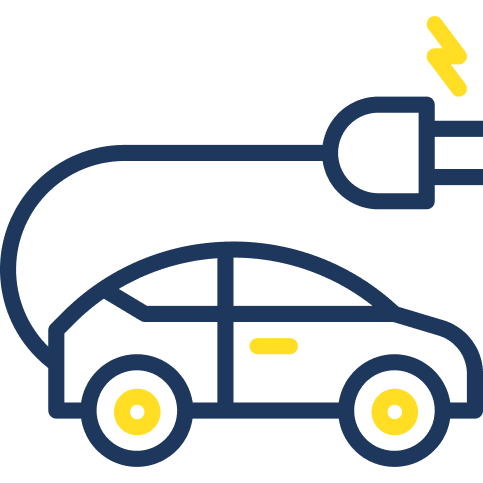 Users of installations become energy autonomous when the total amount of energy they consume is self-produced. This requires a system that combines and utilizes RES technologies, electricity storage systems, and smart energy management devices. With an autonomy system, users acquire the possibility to store and consume the energy they produce themselves from RES units, while interconnected smart devices, smart sensors and smart meters help them to fully manage consumption (load selection, scheduling of appliance operation, etc.) and self-production (energy storage, injection into the grid, etc.), saving both energy and money.
Energy independence allows users (NetProsumers) to fully manage the energy they produce and consume, even when the connection to the electricity grid is lost. Installing appropriate equipment that allows the safe off-grid operation of the installation, NetProsumers use advanced energy management software that records their consumption, stores and processes the collected data, monitors their energy status in real time, and suitably manages their equipment in order to properly cover their energy needs, even remotely, no matter where they are and what time of the day is. The integrated Autonomy and Independence system ensures optimal distribution of the energy produced and stored, covering the energy needs of any installation.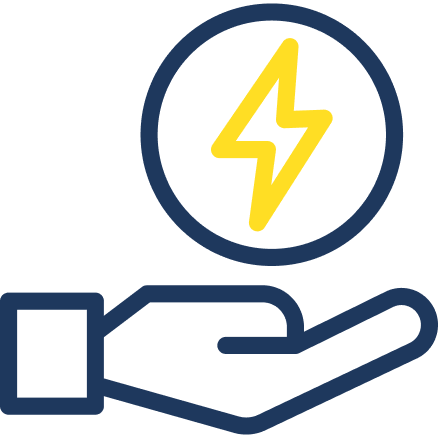 ENERGY EFFICIENCY
With the smart energy management system, appropriately combined with Eunice Smart devices, energy consumption is reduced and unnecessary use and waste is avoided.
COST SAVINGS
The Aftonomo by Eunice ensures limited use of the electricity network and, therefore, lower electricity bills. It allows you to save considerable amounts of money while fully covering your electricity needs.
ENERGY AUTONOMY AND INDEPENDENCE
"Aftonomo" takes advantage of the flexibility provided by its battery storage system, while the intelligent energy management achieved by Joltie ensures adequacy of electricity and uninterrupted power supply – even in case of power outage, which is especially important for the support of critical loads, such as medical equipment.
IMPROVED LIVING STANDARDS
By fully implementing the energy solution offered by Eunice through the "Aftonomo" system, consumers gain significant convenience in their daily lives and an improved experience of using and utilizing electricity, thus enjoying new technologies and innovative applications.
TAKING CONTROL IN YOUR OWN HANDS
As NetProsumers, citizens can take advantage of the capabilities of Eunice Smart, monitor the energy condition of their homes in real time, make decisions and send commands to the devices they wish to operate, gaining full control not only of their consumption but also of their electricity bill.
MINIMIZING CARBON FOOTPRINT
In times when mobilization to tackle climate change is undoubtedly the responsibility of all, the "Aftonomo" by Eunice provides every citizen with the opportunity to turn to green energy and minimize emissions due to consumption.
PARTICIPATION IN THE ENERGY MARKET
Every citizen can have an active role in the emerging electricity markets, participating in the purchase and sale of electricity and the provision of additional services to the grid, achieving greater financial benefit. The self-producing system and the accompanying energy management services offered by the Aftonomo system are the pillar for this energy transition.
BENEFITS FOR BUSINESSES AND INDUSTRIES
ENERGY EFFICIENCY
Installing smart devices and the Eunice Smart energy management system means significant energy savings, optimization of energy-intensive installations, and an upgrade of the operation of the entire facility.
COST REDUCTIONS
With the Aftonomo by Eunice, the main source of power for the facility's loads is the self-producing and energy storage system. Simultaneously with the optimization of energy management through the energy management system, usage of the power grid is clearly limited, resulting in lower electricity bills.
ENERGY INDEPENDENCE & AUTONOMY
Aftonomo by Eunice ensures uninterrupted power supply, regardless of the operation of the electricity network, which is extremely important for smooth execution of works and provision of services.
MANAGEMENT & REMOTE CONTROL
With Eunice Smart products, the energy conditions of the business are monitored in real time (24h monitoring). Devices and loads can easily be controlled (even remotely) and, of course, full control of consumption and electricity bill is obtained.
SUSTAINABLE DEVELOPMENT
Installing the Aftonomo by Eunice, green and clean energy is used efficiently, allowing businesses to reduce the emission of pollutants, to strengthen their corporate identity and to gain a clear competitive advantage over other companies, confirming that their strategy is characterized by extroversion towards sustainable development.
SOLVING ENERGY POVERTY AND STRENGTHENING SOCIAL COHESION & SOLIDARITY ECONOMY
At Eunice, we promote energy autonomy and independence by promoting production & storage of green energy through renewable sources and advanced technologies, thus enhancing social cohesion. We create SYNERGIES for a safe, clean environment without fossil fuels, while helping to fight energy poverty and strengthening the solidarity economy, with the ultimate goal of the sun and wind becoming public goods and citizens having the freedom – and the necessary support – to produce, manage and exchange clean energy. In other words, to become NetProsumers. At Eunice, we have already started the transition to energy democracy, with the innovative technological S4S model. In combination with Eunice Smart, we created the "Aftonomo" system, paving the way for the diffusion of available know-how into the sector of private residences.
With Aftonomo by Eunice, every consumer gets access to low-cost electricity to fully satisfy their energy needs, as they wish, in a completely reliable way.
UNINTERRUPTED PROVISION OF SERVICES
The energy independence offered by the "Aftonomo" system by the Eunice Group ensures smooth and reliable operation of public structures and services in case of power outage, which is extremely important for the unhindered continuation of their work.
TACKLING CLIMATE CHANGE
The energy autonomy and intelligent management systems offered by the Eunice Group ensure optimal management of green, clean energy being produced and consumed locally by NetProsumers. Widespread use of polluting conventional central power stations is reduced, resulting in a significant reduction in gaseous emissions and improved air quality, especially in areas where central production takes place, as well as a society that develops and progresses in a sustainable way with environmentally friendly activities.
WHY CHOOSE THE AFTONOMO SYSTEM BY EUNICE?
Because "Aftonomo" is us. Smart energy management is here, and at Eunice, we put it into practice. Greek scientists & engineers of Eunice have already implemented this, and it has been working for several years with measurable success. We have the know-how, and now together with Eunice Smart, we are ready to bring it to your home and business.
Eunice is a pioneer in the development of energy systems that combine RES production and storage for the power supply of autonomous installations and autonomous grids (such as the island of Tilos). As an innovative and reliable energy solution, "Aftonomo" utilizes the experience and expertise of the Group in the design, development and operation of autonomy systems, implementing cutting-edge technologies and realising first the ideas for the future.
HOW CAN I PROFIT FROM THE "AFTONOMO" SYSTEM BY EUNICE?
The Aftonomo by Eunice ensures limited use of the electricity network and, therefore, lower electricity bills. That means that you can save a significant part of the amounts you spend on electricity, while the possibilities offered by the "Aftonomo" equipment will give you the opportunity to make more profit in the near future from the sale of the unused energy stored in your home or e-car battery. 
HOW CAN ENERGY INDEPENDENCE AND AUTONOMY BE ACHIEVED?
"Aftonomo" takes advantage of the flexibility provided by its battery storage system, while Eunice Smart energy management ensures adequacy of electricity and uninterrupted power supply – even in case of power outage, which is especially important for the support of critical loads, such as medical equipment.
WHAT AMENITIES DOES "AFTONOMO" BY EUNICE OFFER FOR MY EVERYDAY LIFE?
With the complete range of products offered by the "Aftonomo" system by Eunice, you can monitor the energy status of your installation, control energy consumption and have a full overview of your charges in real time. Moreover, you can schedule the operation of various devices and appliances, remotely send control commands, and collect data on their use. Thus, you gain flexibility in your daily life, save time, and enjoy the comfort and convenience offered by the new technologies.
HOW DIFFICULT AND DEMANDING IS THE INSTALLATION OF THE "AFTONOMO" SYSTEM BY EUNICE?
Not difficult at all! Especially for the "Aftonomo" system, the equipment has been selected based on the criteria of flexibility and ease of installation. The subsystems are adapted to the size and needs of the specific installation and do not require extensive works. Works in exterior areas mainly concern the installation of photovoltaic panels, only a minimum of interventions is required in the electrical installation and the distribution board in order to install the appropriate smart meters and switches. Our aim is to achieve an appearance of the entire "Aftonomo" system that is attractive to the user and highlights the technology products that are included.
HOW EASY IS THE USE OF THE SMART ENERGY MANAGEMENT SYSTEM AND THE EUNICE SMART DEVICES?
Both the energy management system and the Eunice Smart Devices have been designed with ease-of-use for all as a core criterion. Using the control device that is included in the installation or remotely through the Eunice app for smartphones, every user can instantly communicate with the system, monitor all parameters in a graphical environment, and control the whole installation or any individual appliance with the push of a button.
HOW MANY SMART DEVICES DO I NEED TO INSTALL?
There is no limit to the number of smart devices you need to install. The choice is made according to your needs for control and monitoring of your electricity loads.
I HAVE INSTALLED THE "AFTONOMO" SYSTEM, BUT MY NEEDS HAVE INCREASED. WHAT CAN I DO?
Aftonomo by Eunice is designed in such a way, that it is instantly and easily scalable. Should your needs for electrical power increase, the system can be easily adapted by adding more equipment (more PV panels, bigger battery, more Eunice smart devices, etc.) so that it meets your new requirements.
DO I NEED TO DISCONNECT FROM THE POWER GRID IN ORDER TO INSTALL "AFTONOMO"?
No, you will remain connected to the power grid, but its use will be minimized. Moreover, in the case of a network power loss (blackout), your installation will continue working normally. Even in times of crisis, such as the ones we have been experiencing during the last few months, the "Aftonomo" system can fully cover your energy needs without the need to connect to the power grid.
IS IT POSSIBLE TO GET GREEN POWER SUPPLY FROM THE NETWORK TOO?
In order for even the slight amount of energy absorbed from the grid to be green, you will need to choose a green electricity provider. WE ENERGY is the only provider that can provide you with 100% GREEN CLEAN electricity at highly competitive rates. For more information, visit the official WE ENERGY website at www.weenergy.gr
Receive the latest news about
Aftonomo by Eunice
By registering, you consent to the use of your personal data and other additional information. Read our Terms of Use
I AM INTERESTED
For more information regarding Aftonomo by Eunice, fill in the contact form.